Introduction
Looking to make some serious cash with your online business? Well, you've come to the right place! When it comes to building your website, the age-old question remains: WordPress or website builders? It's like choosing between vanilla and chocolate ice cream (except way more important). But don't sweat it just yet! We're here to break down the pros and cons of each platform so that you can choose the platform that's right for you. Let's do this!
Pros of Website Builders
In today's digital age, creating a website has become a necessity for businesses and individuals alike. With website builders such as Wix, Squarespace, and Weebly, creating a professional-looking website has become easier than ever before. The pros of using website builders are endless! Let's dive into a couple of them!
Cost Effective
First and foremost, they are generally cost-effective, allowing anyone to create a website on a budget. They are also easy to use, with drag and drop features, generally customizable templates, and pre-built elements. Additionally, website builders offer a variety of features such as e-commerce capabilities, contact forms, and social media integration. They also have customer support teams generally available to assist with any problems or questions that arise. Overall, website builders offer a quick and simple solution for creating a website that meets your needs.
No Tech Skills required
Let's face it, not everyone is a tech genius. And when it comes to building a website, you might feel like throwing in the towel before you even begin. But fear not, dear reader, because website builders are here to save the day! With no coding or design skills required, you can create a stunning website in no time. Plus, with free or cheap packages available, you don't have to break the bank to achieve your online goals. And the best part? You don't have to spend months training to use it. So why stress over complicated website creation when you can breeze through it with a website builder?
Try Squarespace Free

This blog may earn a small commission if you make a purchase. We only recommend what we've used for ourselves!

Try Weebly Free

This blog may earn a small commission if you make a purchase. We only recommend what we've used for ourselves!

Try Wix

This blog may earn a small commission if you make a purchase. We only recommend what we've used for ourselves!
Cons of Website Builders
Creating a website used to be like trying to put together a puzzle without the picture. However, the rise of website builders has made the process as easy as pie. Not having to learn code or any technical skills is a huge plus for those of us who just want to express ourselves online without feeling like amateur programmers. The convenience of being able to create a website quickly and without an army of developers is great. But, like everything in life, there are downsides. Let's get into it, shall we?
Limited Customization
While they may seem like a convenient option for creating a website, there are some drawbacks to using website builders. For starters, customization options can be limited – and who wants a cookie-cutter website that doesn't align with their brand or aesthetic vision? Not us. And to add insult to injury, website builders can restrict the functionality of your site, leaving you with a limited set of features that can inhibit growth and scalability. But hey, we're not here to rain on website builder's parade – they're still a great option for some. Just be sure to weigh the pros and cons before committing to one.
Ownership
Picture this – you've spent hours upon hours creating a website on a website builder platform. It's the digital representation of everything you stand for and you're pretty proud of your work. But wait a minute, who actually owns this masterpiece you've created? It could be the website builder platform, meaning your ownership and control over your own content is in question. And if you ever want to switch platforms, forget about migrating your website. You'll have to start from scratch. That's like moving to a new house and leaving all your furniture behind. So, before you start building your website, make sure you really want to commit to a platform for the long run. We wouldn't want you to get stuck in a digital dead-end relationship.
Limited Storage
One of the biggest drawbacks is the limited amount of storage and bandwidth you'll be given. I mean, we all know that storage is like a bad relationship – there's never enough space! With free builders, you may only get a couple of megabytes to play with. To put that into perspective, it's like trying to fit a mansion's worth of stuff in a closet. You may be able to put together a basic website, but you won't have much room for extras like high-quality images or videos. Now if you just need a simple portfolio site or digital resume, it could be perfect on a website builder! But if you're looking to upload a lot of content, say for blogging or a large gallery of video or photo content, you might want to consider a more advanced platform that can handle that. You've got to think about your website as your business and how much growth you want to accommodate in the future. If you plan to stay small, a web builder will do the job. But if you plan to eventually grow big, it's time to graduate to the next best thing.
The Pros of using WordPress
Are you a creative entrepreneur looking for an easy way to create and maintain a website without paying an arm and a leg? Then WordPress is the platform for you! With its user-friendly interface, flexibility and scalability, WordPress can easily help small business owners like yourself make their dreams of having an amazing site come true. Plus – no need to learn HTML or coding – we'll show you how even non-techies can get up and running with their own awesome websites in no time. So what are you waiting for? Let's explore why WordPress should be your go-to choice!
Easy to Install and Set Up
Are you a beginner? A pro? Or maybe somewhere in-between? No matter where you fall, WordPress is the platform for you. It's the perfect balance of user-friendly for the newbies while still offering advanced options for the pros. The best part? The setup and installation is a piece of cake. Seriously, it's a one-click installation with absolutely no coding required. So, whether you're just starting out or you're a seasoned website developer, WordPress has got you covered.
Simple and Easy to Use
Are you afraid of technology but still want to launch your own website? Well, fear not, my friend! WordPress was created specifically for those of us who can barely navigate our way around a computer. With its easy-to-use platform and clear directions, even a dog (yes, I said a dog) could launch a website. Plus, if you ever get lost, there are plenty of tutorials and resources to guide you back to safety. So, what are you waiting for? Get those paws (or hands) on a keyboard and start creating!
You own your website and your content
You know what they say, self-hosting is the new black. And lucky for us, WordPress is all about staying on trend. Not only can you build your website using their user-friendly platform, but you can also take your pick of hosting providers to give your site the speed and performance it deserves. It's like having your cake and eating it too, but instead, it's having your website and hosting it with the provider of your choice. If your platform starts acting funny, you can leave them and move to a better one that treats you right. You can't put a price on ownership. Trust us, your website will thank you.
Our Pick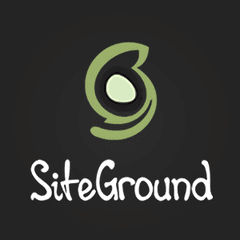 This blog may earn a small commission if you make a purchase. We only recommend what we've used for ourselves!
Unlimited Scalability
As a small businesses, you may have a small website now, but with WordPress, you can expand your online presence and take over the internet! With WordPress, you can keep adding pages and content without any negative impact on your site's performance. You could even turn your tiny site into a massive virtual empire! So why settle for a small website when you can go big or go home? The possibilities are endless, and with WordPress, you can blast off and take your online business to new heights – the sky's the limit!
Cost Effective and Unbelievably Affordable
Whoever said that quality comes at a high price clearly never used WordPress! For less than the cost of a fancy meal at a restaurant, you can create and maintain a website that will make you look like a pro. Even if you opt for some snazzy plugins or decide to go for a paid version, the total cost will still be a drop in the bucket. From small business owners to bloggers, anyone can get in on the WordPress action without breaking the bank. So why pay more when you can have the best for less?
It's the Best for SEO
Let's be real, we all want our website to be seen and loved by the masses, right? That's why an SEO-friendly site is crucial. But who has time to figure out all the technicalities of making a site search engine optimized? Enter WordPress, the superhero of SEO. It's built and structured with search engines in mind, making it easier for those little Google bots to crawl through your site and bring you organic traffic for years to come. Trust me, your website and traffic will thank you for choosing WordPress.
The Cons of using WordPress
Now you know there's always two sides in a story. So we have to be fair here. We have to mention the downsides, even though they're nothing compared to the pros!
You've got to learn a thing or two
Thinking of starting your own WordPress site? Don't worry, it's not rocket science, but it's also not quite as easy as pressing a button. There's a bit of a learning curve to it, so don't dive in blind. First things first, you need to purchase a domain and web server to host your site. Once you have your domain, you'll need to change the domain nameservers and redirect them to your WordPress site. Think of it like a game of redirecting traffic, only with less road rage. Finally, make sure your site is secure and functioning properly – nothing worse than a site that crashes like a Jenga tower. Sounds daunting, but don't worry – with a little bit of effort, you'll be cruising through the WordPress setup like a pro in no time. So grab a cup of coffee, and get to work! You'll have everything operating as smoothly as a freshly paved road. Oh, and we're always here to help!
Conclusion
To conclude, website builders are often a good solution if you're looking for a cheap and easy way to create your own website without needing any real technical know-how. However, WordPress is often the best choice because of its customizability, range of features and unlimited power; the possibilities are virtually endless. If you decide that WordPress is what you're after then don't hesitate – get set up today! With just a few simple steps and a little bit of research, you can be up and running with your very own website in no time! So don't delay and click here to begin learning how to set up your WordPress website. Who knows what amazing things you could create with your new skills?
Our Pick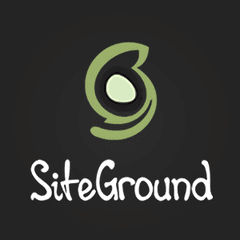 This blog may earn a small commission if you make a purchase. We only recommend what we've used for ourselves!